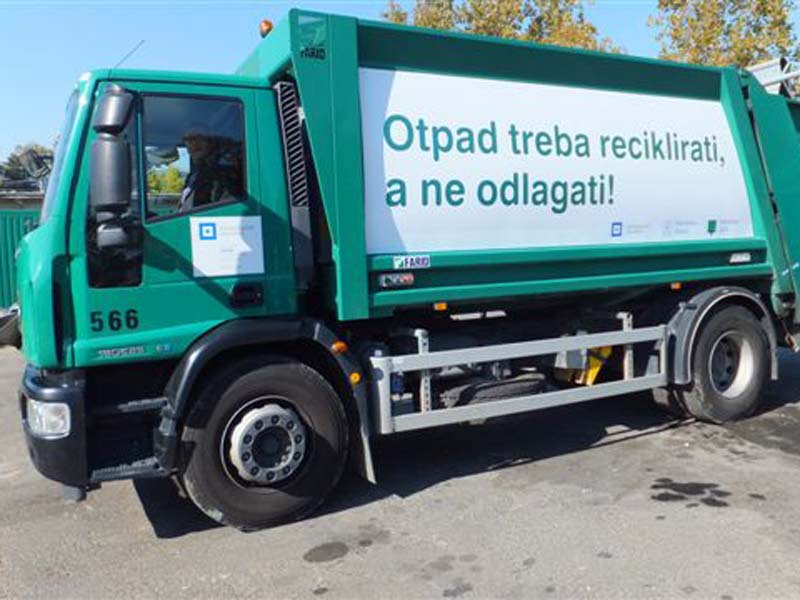 The branch City Waste Management provides the following services:
Operation and development of a comprehensive waste management system in the City of Zagreb area,
Separate collection of re-usable waste in recycling bins set up in public traffic areas and recycling centres,
Collection and removal of municipal waste from households and other customers,
Cleanup of public traffic areas (roads, sidewalks, squares, pedestrian underpasses, public stairways and passageways), installation and maintenance of dustbins and urban equipment in the pedestrian zone,
Salting, gritting and snow clearance in the pedestrian zone, public stairways, pedestrian walkways, stair accessways and disabled accessways, and keeping salt boxes in city districts supplied with salt in winter,
Ongoing public communications.
City Waste Disposal incorporated integrated management into its operations as regulated by international standards, including the ISO 9001:2009 Quality Management System, the ISO 14001:2009 Environmental Management System, the OHSAS 18001:2007 Occupational Health and Safety Management System and the HACCP system (Recommended International Code of Practice - General Principles of Food Hygiene), and possesses the relevant certificates.

An independent authorised firm checks the quality of implementation of these systems annually.

MISSION
Comprehensive waste management (within the scope of City Waste Disposal's activities) in the City of Zagreb in compliance with environmental protection and sustainable development principles and legal regulations while:
Always working on improving our services and focusing on cutting operating costs, and
Listening to our customers and striving for efficiency in providing our services.

VISION
Building partnerships with all interested groups and individuals in the society and efficiently managing waste together to continually reduce the amounts, volumes and negative properties of waste.

SEPARATE WASTE COLLECTION
The projects of separate collection of recyclable waste and removal of harmful and hazardous waste are a part of the Comprehensive Waste Management System in the City of Zagreb. Separate collection was introduced as early as in 1988 for some types of waste. Nowadays this and many similar projects are a regular and very well accepted utility service standard in Zagreb. City Waste Disposal has a total of about 6,000 recycling bins set up in public areas for separate collection of paper and cardboard, glass, plastic and metal packaging, textile, and biodegradable waste, plus nine recycling centres that collect twenty different types of waste from households.

ENVIRONMENTAL PROJECTS
We are dedicated to smart waste management 365 days a year: Pilot project "This is How the Friends of the Environment Recycle"
Pilot project "Separate Collection of Reusable Waste"
Education for the Environment
CIVITAS ELAN project
URBAN BIOGAS
Clean Fleets

CONTACTS
Zagreb Holding, City Waste Management
Radnička cesta 82
10 000 Zagreb
Phone: 6146-400
Fax: 6187 038