Web site: www.zgceste.hr

Donje Svetice 48, 10000 Zagreb
Tel: +3851 2356 444
Fax: +3851 2356 400
E-mail: zgceste@zgh.hr

OIB: 85584865987-008
IBAN: HR6723600001400480314



ABOUT SUBSIDARY
The subsidiary Zagreb Roads is a subsidiary for management, maintenance and protection of unclassified roads in Zagreb. It deals with maintenance, construction, protection and management of roads, road facilities and equipment and production and laying of asphalt. Additionally, it maintains and sets traffic signalization and traffic lights, while during winter Zimska služba (The winter service) cleans 2475 km of roads, organized in 12 locations according to the standby mode. For this various and specialized tasks there are four basic and four specialized operational units. The maintenance encompasses a total of 2475 km of county, local and unclassified roads.
The subsidiary also maintains the entire road network in Zagreb, which includes bridges longer than 5 m. The working unit Mehanizacija performs services and repairs, as well as transport services for all operational units.

All vehicles operating within Winter Service are equipped with GPRS tracking system for control of their working location, expenses and materials used. Asphalt facility operates on the basis of recycling used asphalt, thus contributing to significant savings in raw materials and environmental awareness in business. The recycling facility for processing construction waste enables environmental friendly approach in obtaining valuable raw material an tampon materials. In the next period all gravel roads on the territory of the City of Zagreb shall be covered with asphalt.

The Assembly of the City Peoples Board in Zagreb, by the Decision adopted on March 5th 1947, establishes the company Cestogradnja, city's company for civil engineering. The company commences its activities on April 1st, 1947, with 800 employees. The Zagreb Peoples Board on January 1st, 1952 establishes the budgetary institution Cesta, which take over all the operations of former Cestogradnja and as early as in 1953 Cesta sets up vertical signalization in Zagreb. Since 1964 the headquarters of the Winter Service are in Cesta, and the first ever plan for cleaning the snow in the City of Zagreb has been set up. The Decision of Assembly of the City of Zagreb on December 28th, 1990 organizes Cesta – Zagreb, company for maintaining roads in the City of Zagreb as a Public company Zagreb Roads, for maintaining roads and streets in the City of Zagreb.in 2006 Zagreb Roads joined Gradsko komunalno gospodarstvo d.o.o., which establishes the subsidiary Zagreb Roads, while in 2007 Gradsko komunalno gospodarstvo d.o.o. changes its name to Zagrebački holding.

The guarantee for the quality of the works performed is the quality management system according to the standard ISO 9001:2015..
Director
Jurica Krleža
Tel: +3851 2356 414
Fax: +3851 2356 501
E-mail:
zgceste@zgh.hr
Fotogalerija
1/16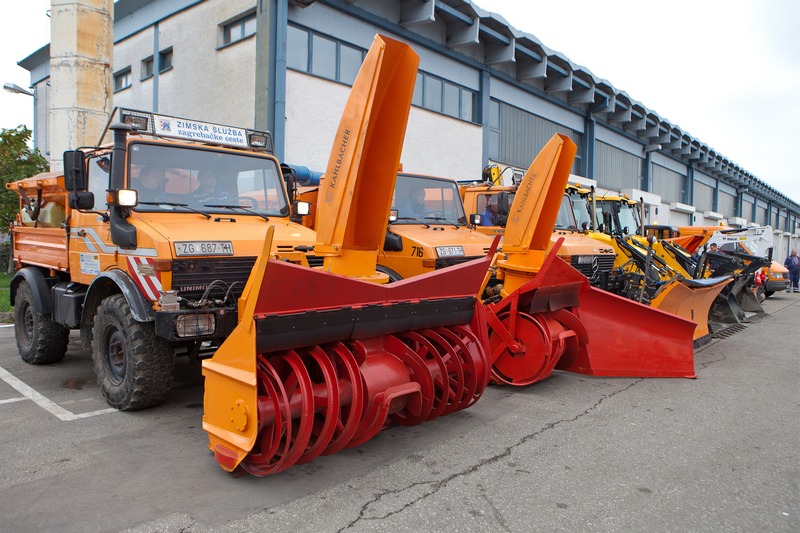 ---