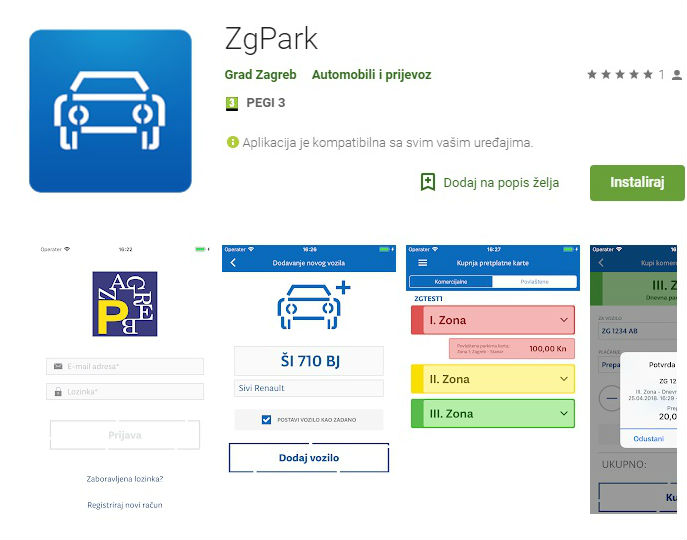 16. May 2018.
The Zagrebparking branch
introduced the mobile application system for parking, ZgPark and automated parking system, which is installed in three of the eight public garages managed by the branch office (JG Langov Square, JG Rebro and JG Petrinjska).
Significant news it is a bilingual mobile application that allows you to buy all forms of parking tickets for closed and open parking lots. It is possible to buy hourly, daily, weekly, monthly and annual parking tickets, privileged and commercial parking tickets.
This modern system for the automatic parking charge of the Zagrebparking branch significantly modernizes the parking service in the city of Zagreb and provides users with completely new facilities for paying and using the parking service.