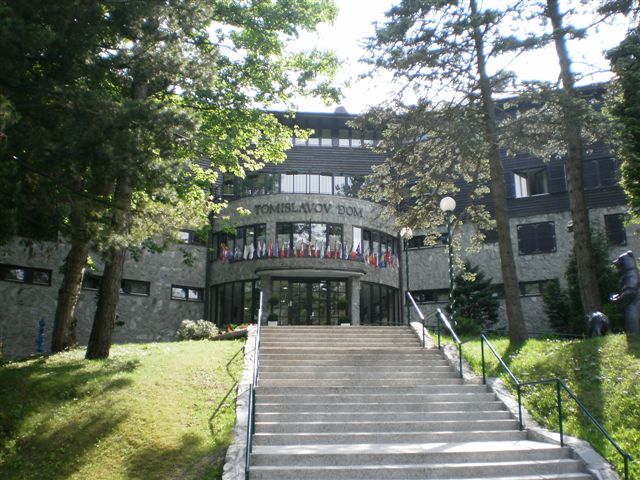 Hotel Tomislavov dom and Suites Snjezna kraljica on Mount Sljeme, and Hostel Arena near the south-western entrance into the city, near Arena Zagreb, Croatia's largest sports arena, are also a part of Zagreb Holding.
Hotel Tomislavov dom and Suites Snjezna kraljica are attractive at any time of the year, set in the virginal nature of the Medvednica Nature Park.
They organise the following services year-round:
Accommodation and meals
Family gatherings (weddings, christenings, birthday celebrations etc.) and other events
Congresses
Team-buildings
Press conferences and much more
Learn more at
www.sljeme.hr
Hostel Arena has 118 single, double and triple rooms. Each room has an en-suite bathroom with a shower and a toilet, which makes Arena a highest-category hostel.
Free Wi-Fi is available in the hostel lobby. There is a large car park in front of the hostel. Buses are welcome to park there free of charge.
Travel Agency Nazor, located in Petrinjska 73, operates as a part of Zagreb Holding. The Agency offers organised tours of many destinations in Croatia, Europe and worldwide, along with package deals for all Nazor facilities. Nazor organises business and leisure trips according to client specifications, providing transportation and all information needed to make the trip as pleasant as possible. The Agency also offers air ticket booking and the possibility of sports training organisation.
Find out more about the Agency's offer at
www.nazor.hr