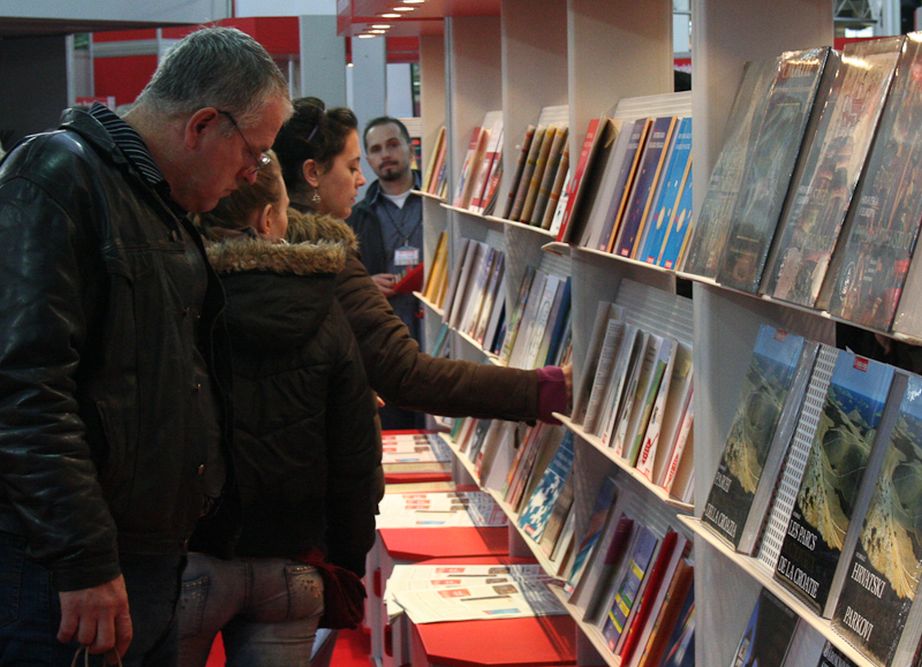 AGM provides publishing, sales and gallery services. Its bookstore and gallery is located in downtown Zagreb.
CONTACTS
AGM, Mihanovićeva 28
Phone: +385 1 4856 307, 4856 309
Fax: +385 1 4856 316
Email: agm@agm.hr
Editor-in-Chief Grozdana Cvitan Phone: +385 1 4856 307/115 Email: grozdana.cvitan@agm.hr Mihanovićeva 28, 10000 Zagreb www.agm.hr
BOOKSTORE, TESLINA 7
Certainly one of the best-stocked Croatian bookshops, stocking more than 4,000 titles (or 12,000 books) from all Croatian publishers, and an obligatory stop in your book quest.
Manager: Vlado Makvić
Phone/Fax: 01/ 487 25 86
Business hours: Business hours: 8:00 am – 9:00 pm (3:00 pm Saturday)
Email: teslina@agm.hr
BOOSTORE AND STATIONERY STORE, IMPORTANNE CENTAR, TRG A. STARČEVIĆA BB
Our bookstore and stationery store, located in the pedestrian underpass under the Central Railway Station, stocks books and office supplies, plus all supplies for elementary and high school pupils and students: from textbooks to pencils, bags, notebooks and all the other bits and pieces they need!
Manager: Milka Brkić
Phone/Fax: 01/ 457 30 48
Business hours: Business hours: 8:00 am – 9:00 pm (9:00 am - 9:00 pm Saturday)
Email: importane@agm.hr
ART POINT GALLERY, GUNDULIĆEVA 21
The Gallery caters to all visual artists: painters, graphic designers, designers, architects and aspiring visual artists.
If you need drawing, painting, graphic or any kind of printing paper, you are bound to find it here, because we stock the ranges of the renowned manufacturers: Canson, Arches, Arjo Wiggins, Gmund, Fabriano.
Our pleasant venue also offers you a chance to see an exhibition (we have had exhibitions of distinguished artists like Šebalj, Murtić, Milenković, Jelavić, Pater, Lapuh, Richter and others), thumb through literature about artists and their techniques, and buy the same materials used by some of the most distinguished artists worldwide.
Manager: Smiljka Potočki
Phone/Fax: + 385 1 485 49 09
Business hours: 8:00 am - 8:00 pm (Saturday 8:00 am - 2:00 pm)
Email: gunduliceva@agm.hr
GALERIJA NOVA, TESLINA 7
Managers: WHW
Phone /Fax: + 385 1 4872 582
Business hours: Tuesday-Friday 11:00 am - 8:00 pm; Saturday and Sunday 11:00 am - 2:00 pm
Email:
nova@agm.hr