Web site: www.akz.hr

Avenija Marina Držića 4, 10000 Zagreb
Tel: +385 1 6008-600 - centrala
Fax: +385 1 6008-616
E-mail: uprava@akz.hr

OIB: 85584865987-009
IBAN: HR39 2390001-1400023740




---

ABOUT SUBSIDARY
The core activity of the Zagreb Coach Terminal is dealing with buses, baggage and goods, tickets sale, Coach booking, information services, wardrobe and parking services for personal vehicles. The Zagreb Coach Terminal is the largest and the most advanced facility of a kind in this part of the Europe. From its 44 platforms the buses connect Zagreb with other parts of Croatia and most of the European centers.

In 1987. a new terminal building has been constructed, placed in the vicinity of the most important city roads and close to the city center. The passengers are offered numerous possibilities for rest, shopping, fun etc. At 15 sales points in the Terminal building the passenger can quickly obtain the ticket, which is also available via phone order with direct home delivery. Due to its extremely attractive location, the Coach Terminal offers to anybody interested advertising via the video-wall, city light, billboards, neon signs etc.

All premises for basic and ancillary activities at the Coach Terminal have been thoroughly refurbished and modernly equipped.

The Zagreb Coach Terminal (AKZ) has been established on November 17th, 1961 on the location of today's Lang Square, being on its present location since July 4th,1962. Few people know that during the World War II the site of today's Terminal hosted a military camp. The First Coach Terminal has been constructed in only 72 days, while the construction of today's Coach Terminal commences in 1986. and ends in July 1987, during the World University Games, when a new Terminal building was constructed, with corresponding platforms. We are proud to say that today's Zagreb Coach Terminal is considered to be one of the most beautiful buildings of this purpose in Europe. As an A category Terminal we are the member of the Pan-European association of Coach Terminals.

AKZ continually improves its service level, soon to begin with online ticket sale and cooperates with the Association of the Blind and Visually Impaired, actively helping helps blind and visually impaired persons when travelling. Zagreb Tourist Board, whose office has been opened within the premises of the Coach Terminal, provides travelers with all other information on interesting events in the City of Zagreb.
Director Luka Grabušić
Tel: +385 1 6008-601
Fax: +385 1 6008-616
e-mail: uprava@akz.hr.
Fotogalerija
1/9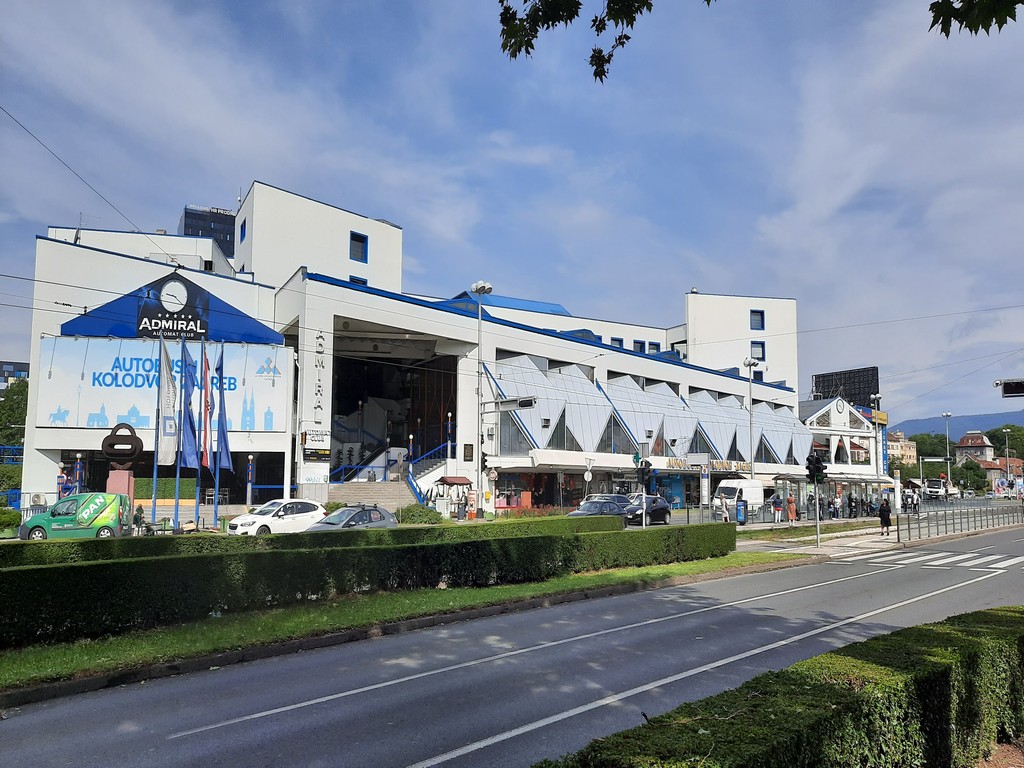 ---